Screen printing (or silk screening) uses stencils and ink to create designs on garments. Consider this approach for large-volume projects that involve cotton or cotton-blend fabrics.
Embroidery creates needle-and- thread works of art. It delivers a level of sophistication or perceived value to any project, and is a great choice for heavier weight garments that are not highly elastic.
A specialized inkjet printer applies inks directly to the garment, where the fibers absorb the ink to create a very durable design. It works well for short runs or full-color printing on high stitch density garments.
Also called dye sublimation, it uses heat-sensitive inks to create full-color, photo-quality reproductions of digital images that last. Sublimation is well suited for 100% polyester garments.
Sublimation is also the decorating process used on many of the photo gift ideas here at Reedables LLC.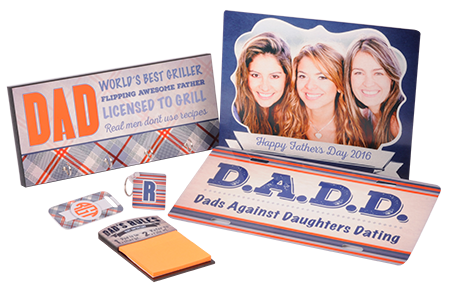 Yep, We Offer All of This...